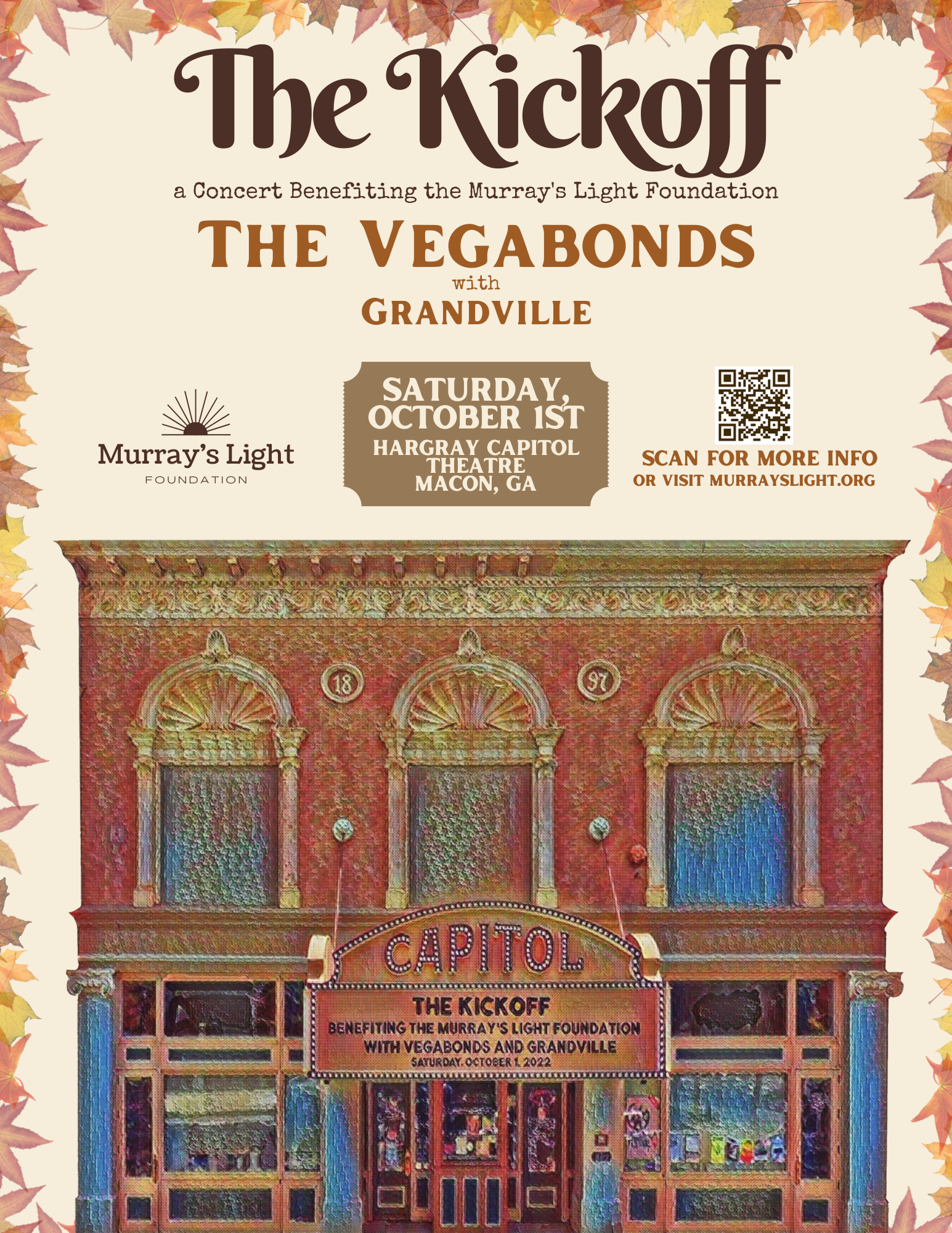 This Fall 2022, the first ever KickOff will be held at the Hargray Capitol Theatre on Saturday, October 1st, 2022. Headlining the event will be the Vegabonds, with Grandville as the opening act. This event will benefit the Murrays Light Foundation, and will be the main fundraising event in coming years.
Interested in being a sponsor for our event? Please contact us at
murraylight@gmail.com
. All sponsorships due by August 30, 2022 in order to be included on promotional materials.